Il fatto quotidiano, « le Médiapart italien » parce qu'il n'est financé que par ses lecteurs… produit une grande enquête sur le crime organisé en Europe. Publiée en italien et en anglais, vous pouvez la retrouver en cliquant : « Organized crime in Europe »
Dans un des focus, sur la France, Il fatto a interviewé le président de Crim'HALT :
L'ANTIMAFIA A l'ITALIENNE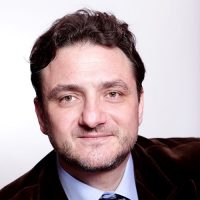 According to antimafia activists, French civil society suffers from a scarce awareness of the organised crime phenomenon. The Italian NGO Libera, founded in 1995 by Don Luigi Ciotti to create a culture from the bottom of antimafia is notable for giving information and raising awareness in this respect. It is a recognised association in France and its president is 23 year old Marino Ficco. The antenna in Marseille is made up of groups of workers and researchers who organise public meetings and lessons in schools. Libera is also spokesman for the fight for a law that, as in Italy, enables social recycling of confiscated commodities. One of the advocates of the campaign is Fabrice Rizzoli, founder of the association Crim'HALT and expert in organised crime: "It would be a giant step forwards for a change in mentality : to make aware that not only does crime not pay, but that which is taken is given back to the community". In the last legislation, thanks to his lobbying, the proposal was presented three times but always rejected.
[Adopted in december 2016  by the Parlement, the law was rejected in january 2017 by the Constitutional Concil for procedural reason… NDA CF. Press release: confiscated property escapes civil society! ]
"I must say" continues Rizzoli "that I thought we'd make it. But there's a lot of ignorance", Crim'HALT was created also for this purpose, to give information on a neglected subject and improve access of the population to, for example, the Sirasco reports or to court judgements. "Transparency and awareness for a knowledgeable reflection", can be read on the poster. And the journey is still long. (cf. Martina Castigliani)